WORKSHOPS
We host fun and educational workshops at our store on topics like penis & vulva massage, BDSM, dirty talk, and much more – all with a focus on shame-free pleasure exploration and consent!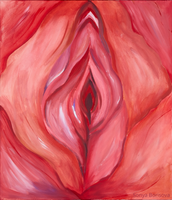 The Art of Vulva Massage
Date: Postponed
Most people don't know how to touch a vulva in a way that gives pleasure. Most people don't even know how to talk about genital massage, neither as a giver nor as a receiver.
This popular workshop teaches about technique and effective communication. It enables you to feel more confident about offering intimate touch in a way that is consensual and pleasurable. ⁠
Rope Basics
Date: Postponed
Rope can be fun and sexy, but where do you start? How does the average person tie their partner to the bed for some sexy playtime?
This engaging workshop is for rope beginners to have fun and learn safe ways of using ropes with their partners.
TESTIMONIALS
The warm, down-to-earth folks at SexPositive Shop helped me get in touch with my feminine side by showing me their wearable female prosthetics. They also helped me find the right pegging device and educated me on how to use it!

Marty
SexPositive Shop is such a safe, beautiful, loving and supportive space. Thank you for everything you are doing! I attended the Penis Massage Workshop and it was such a caring and thoughtful workshop.

Tim
Recently divorced and lonely, I was looking for some solo pleasure time. The staff at SexPositive Shop helped me find the right vibrator . . . a few, actually! I've also attended some of their workshops to find out more about my erotic side. Life's a journey, so why not get on board!

Dolores